ONLINE VACCINE SCHEDULING OPEN
UPDATE 09/08/2022: MSU Health Care Pharmacy is now scheduling for the new Pfizer bivalent booster and the seasonal flu vaccine. Please follow the link below to schedule your appointment now. Questions about this or eligibility call the pharmacy at 517-353-3500
Schedule Now - 12 years and older
The MSU Health Care Pharmacy does NOT stock pediatric COVID-19 vaccine for patients 5 to 11 years. Please refer to your local health department.
Questions regarding eligibility for the COVID-19 vaccine please call the pharmacy at 517-353-3500
UPCOMING HOLIDAY HOURS AND CLOSURES:
Holiday Hours: On December 27th, 28th and 29th the MSU Health Care Pharmacy will operate under special holiday hours. The pharmacy will be open from 7:30am to 4:00pm
Pharmacy Closed: December 23rd, December 26th, December 30th and January 2nd.
PLEASE BE AWARE: Masks are still required in MSU Health Care settings.
Mask are REQUIRED while in the MSU Health Care Pharmacy.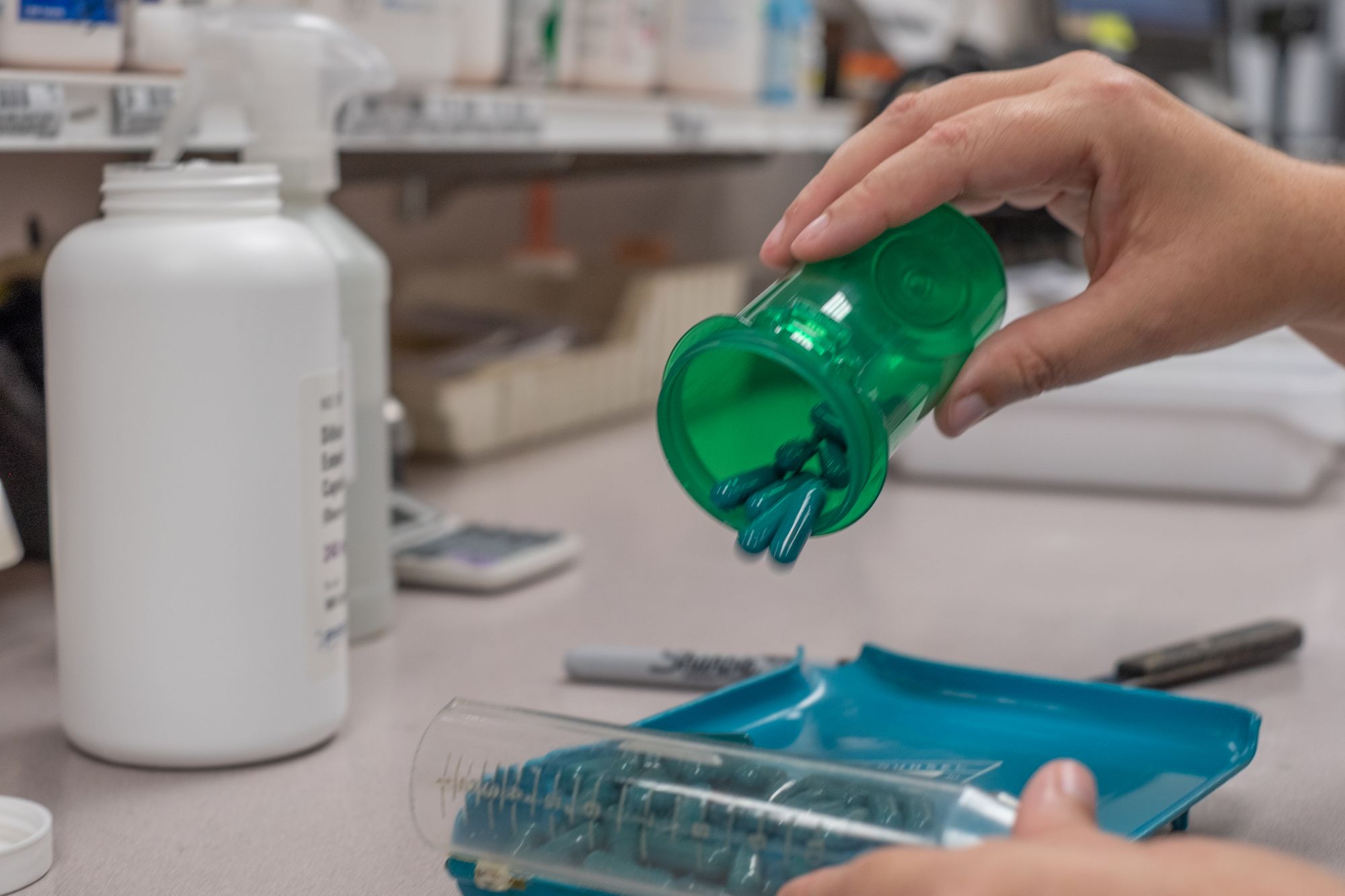 The Health Care Experts On Campus
MSU Health Care Pharmacy serves MSU Health Care patients as well as MSU faculty, staff, retirees and students. Available to the MSU community only, we are able to provide health care services that are customized to meet our patient's needs. Some of the services we offer include:
*The MSU Health Care Pharmacy is a closed entity. We exclusively serve Michigan State University faculty, staff, retirees, students and MSU Health Care Patients.*
Download Our Free Mobile App